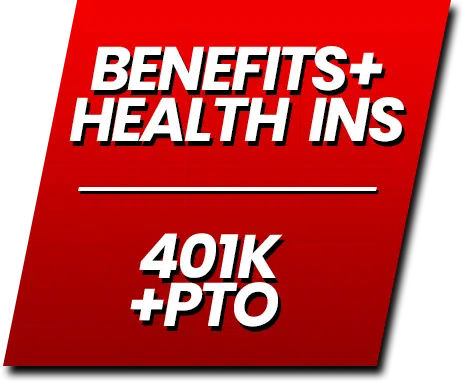 Now Hiring in Brooklyn, NY:
- Plumbing Supply House Manager
- Residential Service Plumber
- Residential Boiler Installer

WE ARE HIRING a Plumbing Supply House Manager, Residential Service Plumber and a Residential Boiler Installer in Brooklyn, NY.
We have been in business for 97 years and are dedicated to the customer experience. Our main priority has always been to keep our customers' homes comfortable and safe! We are looking for quality candidates to help our ever-growing business!
Brooklyn, NY - What can WE do for YOU?
Maintain prompt communication with various teams: dispatch, management, parts, and installation.
Ensure your company truck reflects our standards: clean and organized.
Regularly update your truck inventory.
Efficiently manage and complete paperwork.
Exhibit professionalism in appearance and demeanor.
Drive responsibly with a clean record.
Engage in weekly meetings and training sessions, continually enhancing your professional growth.
 
Oversee day-to-day inventory management and warehouse operations
Make sure inventory is well-stocked and technicians have everything they need
Utilize your strong organizational skills to coordinate logistics and equipment for multiple projects
Use your attention to detail to allow our technicians to effectively do their jobs and utilize your forward-thinking in inventory management for time-sensitive tasks including pulling permits, scheduling inspections, and ordering necessary equipment
Be on top of keeping our techs fully equipped, you also take care of some "behind the scenes" tasks that include regularly ordering materials for restocking, scheduling, or performing tool repairs and maintenance, and delivering materials to techs out in the field
Lastly, to improve overall productivity, play a role in creating new organizational systems and procedures
Installs RESIDENTIAL heating (furnaces & boilers) in accordance with company requirements and manufacturer specifications.
Responsible for delivery of excellent customer service and sustaining high levels of customer satisfaction. Effectively communicates with customers regarding questions, concerns, and problems.
Ensures company property, vehicles, and tools are being properly used and maintained.
Following standard procedures and process, ensures that the company vehicle is properly stocked, returns defective warranty parts to the branch, and orders/replenishes vehicle stock as needed.
Completes all paperwork in a neat, accurate, thorough, and timely manner.
 
Represents the company professionally, honestly, and ethically in all business matters and concerns.
Fill out our application to get started:
Can't wait? Have questions?