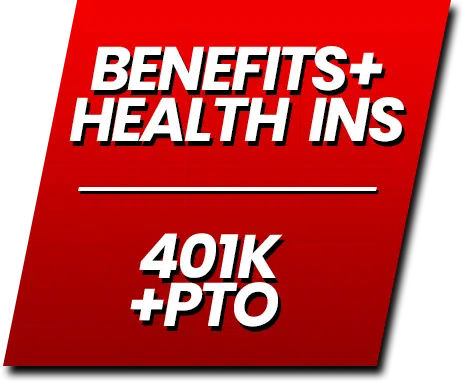 Now Hiring in Loganville, GA:
Residential Service Plumbers
We are hiring Residential Service Plumbers!

Founded in 1985, our client has been an industry leader for more than three decades. They are proud to be voted the Best Plumbing Contractors in Gwinnett for seven years in a row. With unmatched expertise and knowledge, their plumbing & electric experts provide the top-notch workmanship and customer service Gwinnett County residents deserve. They pride themselves on quality workmanship, provided by a friendly, licensed, electrical or plumbing professional.
What Can THEY Do For YOU?
Install, repair, and maintain pipes, valves, fittings, drainage systems, and fixtures in a residential setting.
Participate in weekly meetings and training allowing you to grow and develop as a professional
Maintain communication with dispatch, your manager, parts, and installation teams
Complete plumbing, drain cleaning and other related service calls.
Establish customer rapport to sell the right products and services.
Educate and assist customers in choosing the best finance options and maintenance plans.
Understand service criteria and hold yourself accountable for exceeding revenue goals.
Show yourself as professional and knowledgeable to win new referrals and repeat business.
Work alongside customer service and dispatch to ensure overall success of the business.
Maintain a clean, organized job site and well inventoried truck.
Participate actively in all training exercises, morning meetings and retreats.
Train and mentor apprentices to ensure quick, accurate repairs and installations.
Knowledge of local plumbing codes and ability to make on-the-job applications.
Minimum of 1 Year of Plumbing Experience
Clean, safe driving record.
Passion for communicating with customers and fixing plumbing issues.
Competitive individual contributor who also loves to win as a team. 
Highly motivated, with a great attitude on life. 
Residential Service Plumbers install, repair, fit, and maintain pipes in a drainage system for residential buildings, primarily associated with kitchens, bathrooms, hot water heaters, and sewage.  This includes performing diagnostic, troubleshooting, and leak searches.
Fill out our application to get started:
Can't wait? Have questions?