Work With Your Handz is a boutique recruitment agency identified with residential home services, construction, government contracting and technology sectors. From our offices outside the Washington, D.C. area we supply direct placement roles at all levels. Our goals are to meet the challenges from our clients and exceed expectations with every opportunity. Let us help you gain the competitive advantage through strategic recruitment.
A Trusted Recruitment Partner
Work With Your Handz will get to know you and what your company needs to succeed. Our mission statement is simple: 
To provide our clients with the best talent available in the quickest and most efficient time frame, while truly understanding our candidates career aspirations.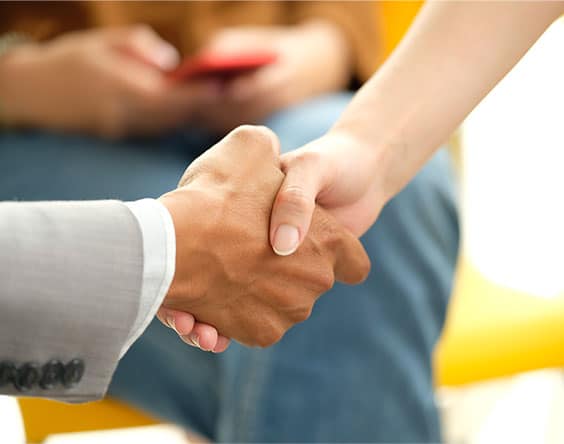 We get to know your business, culture and needs. Work With Your Handz can help your team free up their time by providing interviews with only the most qualified candidates. We excel at finding those hard to fill roles across sectors and always rise to meet and exceed the challenge. We are the best in the industry at finding technicians for residential service companies. We have taken the success we have mastered in that industry and have adapted those methods across other sectors that have traditionally hard to fill positions.  We source candidates not only from established methods such as job boards, but we use our vast social media presence and investments in the latest technological assets to assist in finding passive and active candidates.
We have amassed an extensive nationwide database and it allows us to access a pool of talent quickly and efficiently.  Additionally, we can be a great asset to your existing recruiting team by enhancing their efforts and adding resources to your in-house team.
We really are uniquely skilled at not only scouting talent, but having that talent come to us!  
Our personalized approach, company vision and core values, and a healthy dose of determination, ensure that we provide a high-quality recruitment service that exceeds the expectations of clients and candidates, each and every time.
The idea for our company grew from a late night conversation about how hard it is to find good technicians for the trades. With multiple good friends and family members in the industry it has been a common theme for many years that seems to have only gotten worse in the last decade. 
The way we work has continuously improved since our inception and we have become extremely proficient in finding key talent across a range of industries and sectors. We have broadened our service offerings and we have implemented technological innovations that benefits both our clients and prospective workers.
What makes us unique and the perfect team is the combination of traits you get when you work with us.  We have the business savvy and analytical strength to understand how and why the talent you seek will contribute to helping make you more profitable.  We have the interpersonal and communication skills that allow us to connect with clients and candidates across the globe in a thoughtful and intentional manner.   Together these attributes make us the perfect team to conquer your objectives in hiring.
Help our clients achieve maximum success by providing the top talent they need to help them reach their goals.
By really getting to know our clients and what they need in each new team member they are bringing on board. 
We listen and we hear you.  We want to make the best connections with clients and candidates alike.  This takes time and consideration.
Speaks for itself.  We are nothing without our integrity. 
By providing candidates to our clients that are of the best quality of character, work ethic and skill level.  
The need for strong communications between all parties is paramount to any placement. 
We strive to remain agile. We know the landscape for businesses is constantly changing. We remain flexible and adaptable to change direction at any time.
Kelly Rowlett Presgrave
Co-founder/Co-owner
Kelly Rowlett Presgrave is a graduate of George Mason University with a BA in Finance, a graduate of Cornell University's Talent Management and Acquisition program, and a member of SHRM.  She continues to gain insight into the constantly evolving recruitment industry. Her background in Finance helps her in both business development and client management.  It gives her the unique capability to add value by truly understanding businesses, and how the talent each client needs will directly impact their bottom line.  She has gained immense experience regarding recruitment across many industries and she has earned a reputation as a results and solutions driven entrepreneur. She loves building relationships with clients and watching their businesses and ideas succeed. She truly enjoys the challenges of finding the perfect candidate for every client.  
Dana Hubchen
Co-founder/Co-owner
Dana Hubchen is a graduate of Texas Tech University, with a BA in Social Work. Dana is passionate about helping people maximize their potential and Work With Your Handz enables her to solve client resource problems and help people find rewarding work. A certified forensic interviewer, Dana has been called upon to testify in civil, criminal and domestic trials; a skill which supports her ability to quickly identify strong candidates and place them in suitable positions, ensuring satisfied clients each time. With many years of experience as a Public Relations and Training Director, Dana is able to communicate effectively with all kinds of people, making her a natural success in this position.  Her ability to build and maintain relationships, while developing, planning, and executing recruitment strategies, has a proven record of quality long-term success for both her clients and candidates.