At Work With Your Handz we know that finding the best talent for your company is a challenge that requires thoughtful attention.  We find the best fit based not only on skills, ability and knowledge, but based on your company's culture and core values.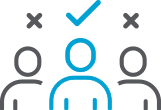 Finding the best talent for your company is a challenge that requires thoughtful attention. We find top candidates based not only on skills, ability, and knowledge but also on your company's culture and core values. We specialize in providing a personalized recruiting strategy. Our services include sourcing candidates with specialized software reserved for the recruiting industry. In addition, our full-time Talent Sourcer scours the Internet, social media, and job boards for those hidden passive candidates.
Our recruiters thoroughly vet candidates with intensive phone screenings where we dive deep to discover qualified applicants' soft skills, their level of technical capabilities, and experience in their trade. In addition, we uncover what matters to them for benefits, schedule, salary, and other parameters, as well as determine if they meet your team's skill level required, your compensation package, and your company's core values.
More importantly, we learn those unique characteristics that make them an excellent fit for your team, and can educate them on why your company is an industry leader and an employer of choice. We follow our candidates through every step and help with final negotiations, background checks, drug screens, driving records, and reference checks.
Gain a competitive edge in your industry by letting us help you find superior talent because we know having the best and brightest has a direct effect on the bottom line.
SPECIALIZED REPORTING AND RESEARCH
We offer:
Applicant Source Analysis
Weekly Activity Reports
Salary Surveys 
Benefit Surveys
Let us know what information you need to help take your company to the next level.  Having the right amount of talent when you need it, paying competitively in your market and knowing what your competitors are doing play keys roles in becoming the industry leader.  Knowledge is power, and we can give it to you.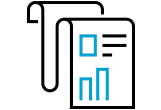 TALENT ANALYTICS AND SOLUTIONS
We offer a multitude of reporting services that will give you the insight you need to better manage your talent acquisition dollars.  We can help give you retention rates, dollar cost per hire and an assortment of other metrics that will give you the powerful information you need to make the best hiring decisions based on real data specific to your company.  We can provide an analysis compared to known industry standards and best practices.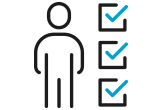 We offer:
Retention Analysis to Reporting

Resume Services for Applicants

Background Checks, Drug Screens and MVR through Verified First
We partner with Verified First, the leading resource in their industry, to give you the most thorough and complete criminal background and drug screenings available.  This add-on service can be customized to fit your company's requirements.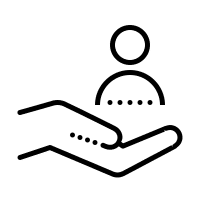 We offer:
Exit Interviews
Employee Handbooks
Onboarding Assistance
Benefits Presentations
1 on 1 Retirement Sessions
Compensation Analysis
Customized Training
Communication Training
Employee Satisfaction Surveys
Employee Retention Analysis
Personality Tests
Employee Assessments benchmarked on each job through Predictive Index
"The single biggest benefit for us in partnering with "Work With Your Handz" has been knowing that there is a team searching every day in our community for good candidates. They find them, qualify them, and tee them up for us. That eliminates a lot of the legwork on our end. We consistently get several candidates a week to review and consider. They communicate with us regularly to understand our needs, our values and our expectations. They make sure to follow up regularly to keep us all on track as we grow our team with quality people."
"We have been with you since the very beginning and you continue to impress us with your professionalism and hard work. Finding the right  people to work in our industry has  been very difficult for us over the  years, you have come to us every month with quality candidates. Keep up the good work, I see a long relationship with our two companies."
"I can honestly say Work With Your Handz has helped increase our bottom line by finding the best talent in the industry. They are proactive and work  and collaborate incredibly well with our HR team. We get consistent next level  service. They have implemented a  process that complements our existing  structure, and we are continually impressed with their dedication to helping in our success."
"The Building People are excited and impressed with the support Work With Your Handz has given our team. Kelly, Dana and the entire team have been quick to respond and successfully placed key candidates on our team. We appreciate their willingness to understand our mission, core values, and principles which has been instrumental in bringing the right people to our talented team!"
"Work With Your Handz has been a huge help in finding me qualified plumbers to continue providing outstanding services to my clients. Recruiting has always been a task that is put aside when I get to busy, NOT ANYMORE! Dana and Kelly are very responsive and work with the requests and specifications I have regarding all positions I need to fill.
They keep the candidates and interviews flowing."
"We have been using the services of WWYH for many months now. Dana and team routinely provide qualified candidates for us to interview for the open positions in our company. They understand the industry and our needs, provide support at all hours and are receptive to suggestions. I highly recommend their services."