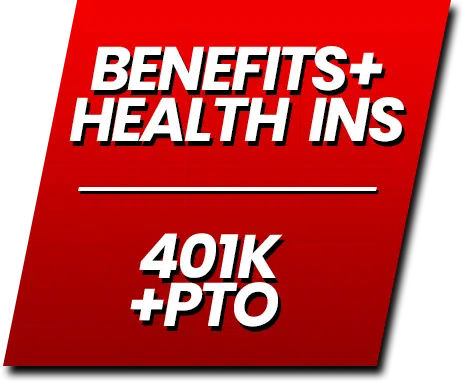 Now Hiring in Louisville, Kentucky:
- LICENSED SERVICE PLUMBER
One of our top clients is now hiring a Licensed Service Plumber!
Are you a skilled Licensed Residential Service Plumber with a Kentucky Journeyman License? If so, we invite you to be a part of our locally and family-owned plumbing company, dedicated to exceeding customer expectations and delivering top-quality work in the greater Louisville area. As a Veteran-owned establishment, we appreciate individuals who excel in fast-paced, demanding situations, where a commitment to resolving emergencies is second nature.
Louisville, KY - What can WE do for YOU?
Louisville, KY - Benefits:
Complete Service Calls: Handle plumbing, drain cleaning, and related service calls efficiently.
Repair and Installation: Address pipe, tank, and fixture repairs as well as install various plumbing equipment.
System Testing: Ensure all systems are leak-free and functioning optimally.
Customer Relations: Build rapport with customers, educate them on financing options and maintenance plans.
Professionalism: Present yourself as a knowledgeable and professional expert to secure referrals and repeat business.
Fill out our application to get started:
Can't wait? Have questions?