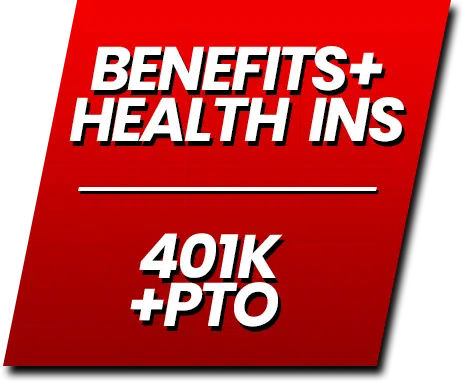 Now Hiring in New Orleans, LA:
HVAC SERVICE TECH JOURNEYMAN PLUMBER
WE ARE HIRING a HVAC Service Technician and a Journeyman Plumber in New Orleans, LA.
We've been servicing the New Orleans area since 1974, and our longevity comes from a longstanding relationship with this community. We are a company founded on the principles of honorability, honesty, and taking a consultative approach. When you come to us for air conditioning, heating, plumbing or electrical services in New Orleans, you're signing up for work with a team that puts its integrity on the line.
We are looking for HVAC Service Technicians and Journeyman Plumbers to join our growing team.
New Orleans, LA - What can WE do for YOU?
New Orleans, LA - Benefits:
Maintain communication with dispatch, your manager, parts and installation teams
Repairs air conditioning, heating, control systems, along with humidity and temperature control systems for residential customers
Provides preventative maintenance on heating and cooling systems.
Build strong customer relationships; build knowledge and understanding of new and existing customer needs/expectations.
Performs timely and quality repairs in resolving customer complaints
Troubleshoot and repair all electrical and mechanical components of HVAC equipment
Keep your company truck clean, inside and out
Keep your truck inventory up to date
Properly complete paperwork
Maintaining a clean and professional appearance
Educating and assist customers in choosing the best finance options and maintenance plans
Complete plumbing, drain cleaning and other related service calls.
Diagnose and repair residential plumbing systems.
Lead customers to informed and confident buying decisions.
Establish customer rapport to sell the right products and services.
Educate and assist customers in choosing the best finance options and maintenance plans.
Understand service criteria and hold yourself accountable for exceeding revenue goals.
Maintain a clean, organized job site and well inventoried truck.
Participate actively in all training exercises, morning meetings and retreats.
Train and mentor apprentices to ensure quick, accurate repairs and installations.
Be accurate and timely with invoices, timecards, curbside feedback and option sheets.
Fill out our application to get started:
Can't wait? Have questions?