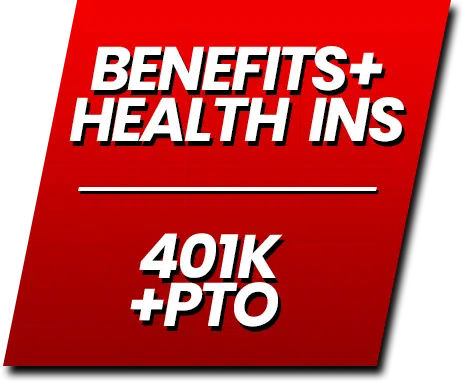 Now Hiring in Somers Point, NJ
HVAC Service Technician
Lead HVAC Installer
What Can WE Do For YOU in Somers Point, NJ:
Maintain communication with dispatch, your manager, parts and installation teams
Repairs air conditioning, heating, control systems, along with humidity and temperature control systems for residential customers
Provides preventative maintenance on heating and cooling systems.
Build strong customer relationships; build knowledge and understanding of new and existing customer needs/expectations.
Keep your company truck clean, inside and out
Keep your truck inventory up to date
Properly complete paperwork
Participating in training that allows you to grow and develop as a professional
Educating and assist customers in choosing the best finance options and maintenance plans
Replace any heating, air conditioning, or refrigeration equipment or complete systems.
Test electrical circuits and components for continuity, using electrical test equipment.
Test pipe or tubing joints and connections for leaks, using a pressure gauge or soap-and-water solution.    
Join pipes or tubing to the equipment and to the fuel, water, or refrigerant source in order to form a complete circuit.  
Lay out and connect electrical wiring between the controls and equipment according to the wiring diagram, using an electrician's hand tools.      
Obtain and maintain required certifications.
Install, connect, and adjust thermostats, humidistats, and timers, using hand tools.
Comply with all applicable standards, policies, and procedures, including safety procedures and the maintenance of a clean work area.
Inspect and test systems to verify compliance with plans and specifications and to detect and locate malfunctions.
Fill out our application to get started:
Can't wait? Have questions?